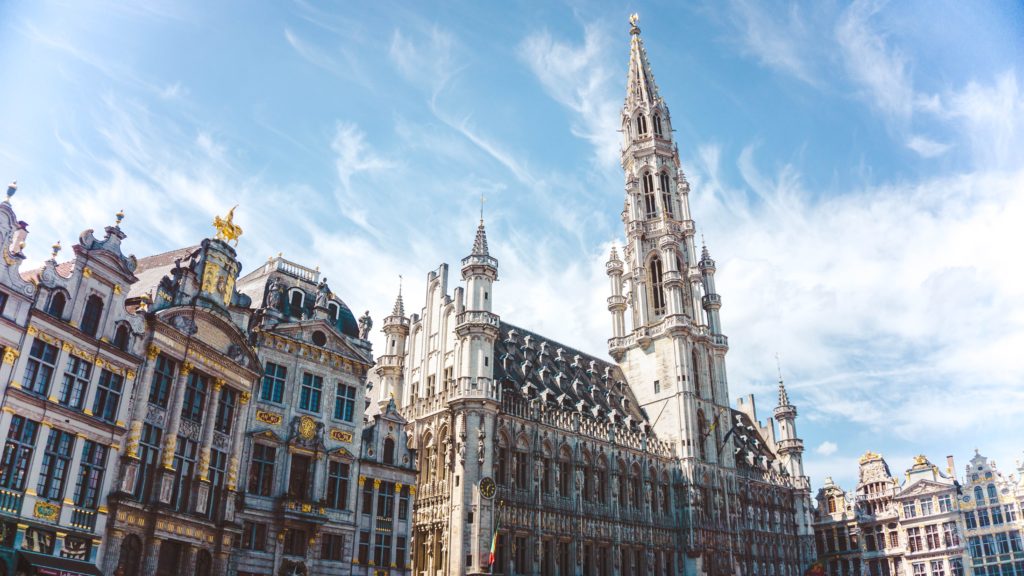 Congratulations on finding a contract job abroad, especially in Belgium, the heart of Europe! Here is all you need to know about contracting in Belgium
It is not a coincidence that Belgium is known as the heart of Europe. You can reach almost every European country within a few hours train ride and you get the chance to live at the epicenter of European affairs, becoming a part of many cultural events related to the European Institutions.
As a former expat in Brussels, I have enjoyed living and working in the capital for six months. It was one of the most enriching experiences I have had so far and would recommend working and living in Belgium to everyone who considers the option.
If you are exploring opportunities in Belgium, you will find that it is generally quick and easy to make the transition. You are also likely to find that the most tax-efficient way of operating is to comply with local custom. Tax rates are higher than they are in the UK, but with the assistance of a knowledgeable professional, you can take advantage of business expenses and take home a good percentage of your gross fees.
EU citizens do not need a visa to contract in Belgium
Due to the European Union's principles of freedom of labour, citizens of the UK do not need a visa to work in Belgium. Anybody who is an EU national can live and work in Belgium; there's no need for a special visa. However, if you are not an EU citizen, you will need to obtain a legal permit to work in Belgium. The process requires finding a company that would sponsor the work permit.
Any non-Belgian national looking to work in Belgium is required to complete what is known as a 'LIMOSA declaration'.
What is LIMOSA declaration?
This is an online form which declares to the Belgian authorities who the contractor is and where in the country they are working, enabling authorities to monitor non-Belgian citizens more easily.
Be aware that completing a LIMOSA declaration is a legal requirement. Failure to comply could result in financial fines up to €60,000 or even a prison sentence (ranging from eight days up to a year)!
Usually, with any form of self-employed registration, there are a number of documents that need to be completed and sent off to the authorities, so that you can receive a tax number, social security number and a VAT number.
The whole process can take up to six weeks. As a contractor, you can still be paid while the process is ongoing, so there's no delay in payment. But the LIMOSA is pretty much the first step when registering to work in Belgium.
LIMOSA is an online portal linked to the Belgian Social Security and Tax office and any information can be accessed for up to five years after it is entered, meaning contractors who fail to comply can be caught long after they have left Belgium.
What should you do when starting a contract in Belgium?
After completing the LIMOSA declaration, you would be required to:
Complete the necessary registration for taxes and social security, for which you will need a qualified expert for assistance.
Arranging accommodation in advance is also fundamental. A useful website for searching for accommodation, similar to Rightmove in the UK, is www.immoweb.be
In most countries around Europe, and Belgium is no different, you need to have a registered address to register for tax. This will obviously require arranging accommodation. Be cautious when renting a property, make sure the landlord allows using their address for registration. As part of your registration process, you'll need to go to the local town hall and present yourself to get all necessary paperwork stamped and to have your registration and right to work confirmed.
Prepare your documents and finalise the registration process prior to starting your job, as it could be time consuming.
Be aware that you must have a degree to be able to work as a self-employed contractor in the majority of Belgium. It has recently been relaxed so that the Flemish portion of Belgium no longer needs a degree.
How contractors are taxed in Belgium
Contractors in Belgium are taxed through social security payments and income tax and can expect to have a more substantial rate deducted than they would in the UK. Contractors will pay roughly 22% in social security, while tax rates can range anywhere between 25% and 50%.
However, contractors are able to use things such as business expenses to reduce their tax bill, while social security is also tax deductible.
What expenses can be claimed when contracting in Belgium?
Business expenses themselves are similar to expenses in the UK. Travel, training courses and work-relevant subscriptions are allowable expenses.
Contractors can claim for their first and last flight but no others.
As an employee in Belgium, you can claim €5,000 PA without the need for receipts.
Upon finishing a contract and leaving Belgium, you must ensure that you complete deregistration, otherwise you risk being fined. Simply go to the city hall and leave a foreign address. Make sure to annul all your subscriptions or utility contracts.
If you were to leave your registration open, you are still living and working in Belgium as far as the tax authorities are concerned, and so they will still be expecting to receive a tax return at the end of the year, along with quarterly VAT returns.
If you are uncertain about contracting in Belgium and would like to find out more before catching the plane, get in touch with us on our website.  
It is worth mentioning that legislation for contracting in Belgium is similar to the other European countries. Here you can read our guide to contracting in France and Holland.