10 Essential Travel Tips for Independent Overseas Contractors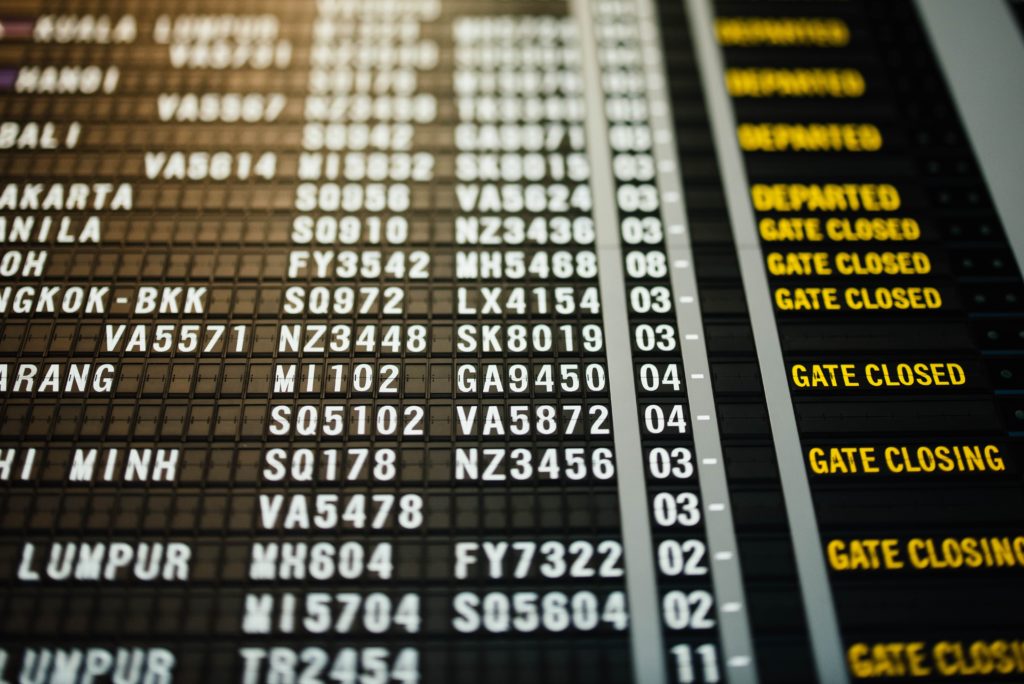 At Link Global Management, we've been helping international contractors for more than 20 years. They work in a range of sectors, especially oil & gas, energy, IT and telecommunications, construction and engineering. They're on placements the world over, in Europe, Africa, Scandinavia, China and the Far East.
Are you set to start a new position as an independent overseas contractor? But you're not sure what to expect or how to survive your first few days?
Here are our top 10 practical tips from our most well-travelled contractors.
Follow them and you'll hit the ground running!
Get collected from the airport
It's never easy arriving at a foreign destination, even if it's not in the middle of the night. Ask your client to send someone to collect you. It can be difficult to find a taxi at some airports and you'll be disorientated anyway. You need to get to your accommodation as soon as possible – you may be working the next day.
Carry local denomination with you
Having some local currency in small notes and coins will do you no end of favours for all the incidentals you might need on arrival, local cashpoints and banks may not be accessible at your time of arrival and you may find local vendors reluctant to offer change for high value or non- local currency.
Case the neighbourhood
Book into a hotel for the first few days where you'll feel safe and looked after. Use it as an exploration base if you're going to need to find your own accommodation. Remember, it's safer to drive than walk around an unknown city. Ask work colleagues for recommendations. Look for somewhere on the border of student and middleclass land where it's decent and where there are likely to be short-term lets.
Barter for accommodation
If your stay is shorter, say weeks rather than months, a serviced apartment often makes more financial sense. Many places are prepared to discount if you block-book for a couple of months. So it's always worth negotiating on the first price you're offered.
Use a local SIM card
Beware of roaming charges. Buy a local SIM card. It'll work out cheaper. But remember to unlock your phone in advance or take a separate unlocked handset. Make use of wifi and use Skype or another VOIP to stay in touch with friends and family at home for free.
Allow three days for red tape
Even if you're contracting within the EU, there are often umpteen forms to fill in and places to register with. The red tape varies by country. In uber-efficient Germany, for example, things are centralised at the Bezirksamt (district office). In France, though, the process is more complex. Often many of these offices close at lunchtime. It's a good idea to set aside a few days to get all the paperwork done and stamped.
Get paid in a convertible currency
Make sure the currency you're paid in is convertible. US dollars are a good fall back, as is Sterling and the Euro. If you're travelling to parts of Central America say, or Central Asia, remember the local currency may not be easily converted by money exchanges.
Eat local food straight away
For many people working in exotic destinations, Delhi belly can be an issue. Take sensible precautions such as using handwipes or antibacterial gel, not drinking the local water or ice, peeling fruit and only eating well-cooked meat or fish. If you get an upset stomach, it's probably nothing to do with bad food or bacteria. It's more likely your stomach isn't acclimatised. Many contractors swear by taking probiotic tablets to boost their immune systems and boost gut flora.
Make use of social media
Arriving at a new placement not knowing a soul can seem daunting. But, depending where you're going, you'll often be able to make contact with people already on the ground. Or you can find out what's happening through social media such as Instagram, Twitter or Facebook groups for independent contractors at your new posting.
Have a 'can-do' attitude
Don't underestimate the impact culture shock can have at the start. You'll cope better if you're mentally prepared. Coping is all down to attitude. Stay positive and believe you can get things done. Being tolerant, open-minded, non-judgmental and curious will make settling easier. Having a sense of humour helps too. Many contractors say it can take up to three months to find your level. Keeping up your drive and energy to learn about the new culture will pay big dividends. That way your overseas contract will be the remarkable experience it should be.