Thinking of contracting overseas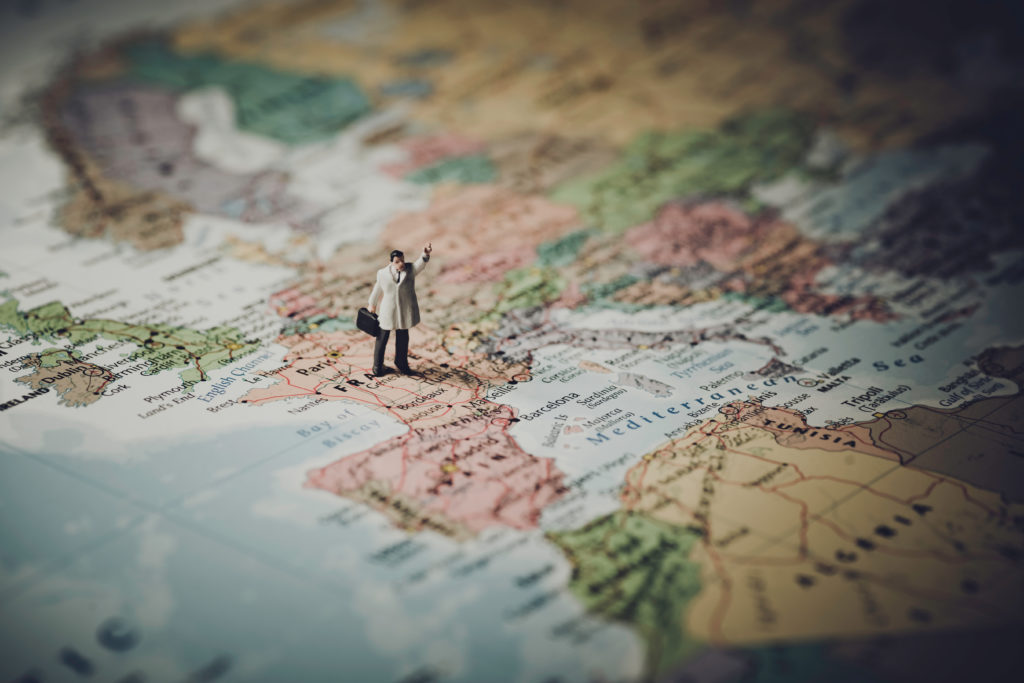 A Whole World of Opportunities
Thinking about contracting overseas? Then you've plenty of new horizons to look forward to.
Here are the 3 top reasons our contractors give for taking the plunge …
1. Financial rewards
Salary perks aren't the only incentive to working abroad for the hundreds of overseas contractors we help. But they're definitely a big motivation. Why?
As a contractor, you secure higher rates than employees in similar positions. They're often as much as 50 – 100% higher. You're also often able to take advantage of the more favorable tax regimes that certain countries offer. You've also the freedom to decide the best employment model for yourself to boost your tax efficiency and reduce tax liabilities.
Of course, what you do have to factor in is what you don't get as an overseas contractor. Usually, you won't receive employment benefits such as holiday or sickness pay. Nor do you get car allowances, company pension schemes or private health care. But, the pay-off is the huge leeway you get to offset other expenses. Plus you enjoy generous tax relief on any contributions to personal pension schemes and one of the bonuses of working with Link Global Management is that we  offer a private healthcare scheme for our contractors.
Wherever your contract work overseas is – Kazakhstan or Kuwait, Malaysia or Mali, or anywhere else – there'll be an ideal employment or trading model to suit your circumstances. This'll depend on your role, its length, the country you're in, your recruiter, or end client. For most overseas contractors, it's the umbrella, limited company, full- or self-employment model. Each has different benefits. To find out more, we've got all the details here.
https://www.linkglobalmanagement.com/international-payroll-management-solutions/
2. Freedom and flexibility
As an independent contractor, you're your own boss and not tied to the same office chair day in and day out. You can pick and choose the roles you take on. You can also be flexible and take time off between contracts. So you can see more of the world or spend your downtime with friends and family.
The world is there to be discovered when you work abroad. You'll get to see sights you'd never witness in your home country. Or ones that you'd have to pay a fortune to see on vacation. You'll also get to try activities you could never do at home. Plus make new friends and sample delicious cuisines. If you want to really meet the locals and experience a culture firsthand, the lifestyle you get when working abroad is hard to beat.
That said, living abroad can be challenging. At the start of each contract, you'll have to adapt to new ways of doing things. Immersing yourself in a foreign environment needs flexibility. But while it might be unfamiliar at the beginning, every new contract you complete means you'll develop greater independence, resourcefulness and strength of character.
Remember too that you have to fund gaps between contracts and the time it takes to secure the next. Most business advisors would recommend having around six months of income saved up as security. Or more if you're conservative or unsure about availability of work in your particular sector.
3. Opportunity to boost your skills base
Talent mobility is already playing a key part in enabling business leaders to meet the challenges of the global business world. It's one that's more technologically advanced, demographically complex and geographically diverse than ever before. So says a new study by the European Relocation Association.
This goes for whatever sector you're specialised in – construction, IT, oil & gas, energy, finance and more. People who've shown the initiative to work overseas usually return home with deeper technical skill-sets though. They've also got broader experience, global market understanding, and, often, foreign language skills too. These are all big benefits for your career ahead.
Having a mix of overseas contracting assignments on your CV is undeniably good for your career development. More and more, employers are looking for international exposure today. By working abroad, you're getting ahead of the game and equipping yourself for your future professional life.
There really is a whole world of opportunity out there.