Payroll Services in France: Contracting in France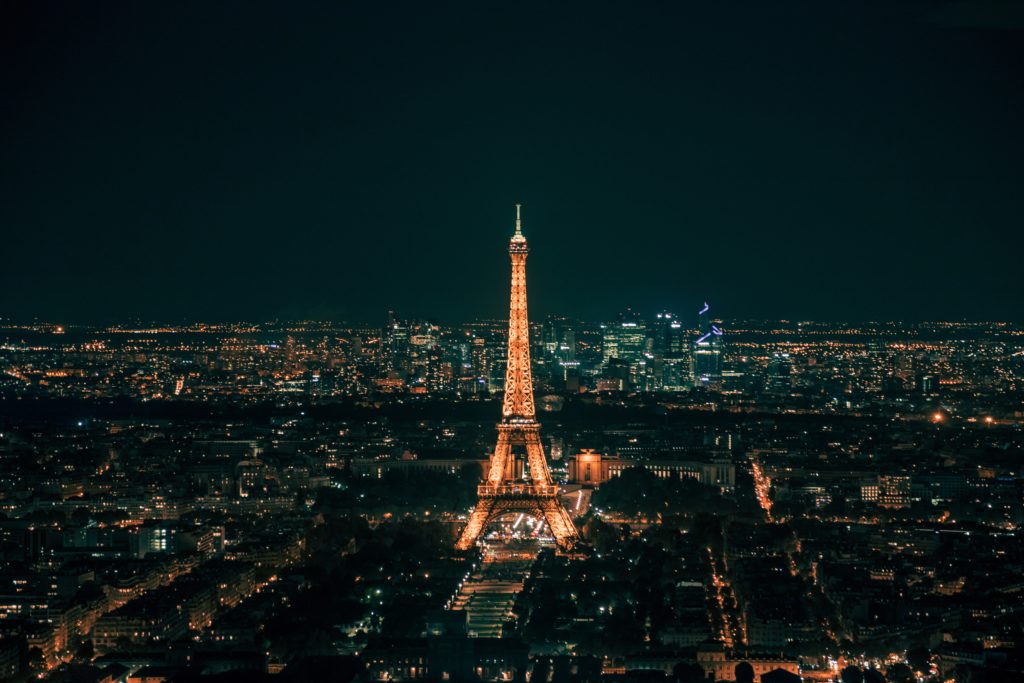 One of the perks of being a freelancer or contractor is that you have more flexibility to work for whomever you want, wherever you want. You may choose to complete a design job for an American client from a café in Paris or sort out your accounts on an Argentinian hacienda.
Working from a foreign country isn't all margaritas and sandals though; there are both legal and tax implications for either working abroad or working for a foreign company.
Europe is a popular choice for British freelancers and contractors looking for international work due to its proximity to the UK – both geographically and culturally.
Contractors guide to working in France
It seems Brexit is not taking the gloss off working in France. It's either that or contractors want to take the most of working across the channel before the EU exit completes in 2019.
As one of the champions of the EU, France is an extremely easy place for UK contractors to obtain work, and you will most likely not need any kind of permit
Renowned for their love of leisure, most companies enforce a strict 35-hour working week. There's even a ban on out of office emails and phone calls in most companies
It should be noted, however, that working in France and putting the money through a UK limited company is not compliant with French tax laws and you will be required to pay tax in France as well as in the UK
As long as Britons go before exiting the EU, they have four options when it comes to contracting for French outfits in their country.
There is no 'best' method so as long as the route chosen is awful in France. It also needs to be compliant with the rules at home, otherwise you might face problems when you return. There are pros and cons in every choice but there are at Link will help you navigate and make the most informed and suitable decision for you.
Employment
Should you need a work permit to work in France as a non-EU national, then you must have a French employer to sponsor your work visa. In this case the only option open to you is to be employed by the employer as your permit will be tied to the sponsoring company.
If you are a French citizen and you wish to remain within the French social security system then, again, employment is what you will choose because in this way you will be entitled to the range of social security and health care benefits to which an employee in France is entitled. These include:
Unemployment
Health care
Pensions
Self-employment
If you are an EU citizen, you don't need a permit to work. You can make private arrangements for when you may be out of work, including your health care and your income in retirement. So being self-employed may make sense for you. To be eligible, you need to be clearer that you are not in an employment or subordinate relationship with your client. If you are, then arguing with the tax authorities that you are not employed may be difficult. It means you and your client may face deemed employment, with the authorities looking for employer social security contributions.
Posting
Should you have a current employer and that employer wishes you to work in France for a period of up to 24 months then 'posting' is an option. When posting, you remain the employee of your employer throughout the period and you can use the Double Tax Agreement (DTA) and Social Security Treaties between your home country and France. In some instances, you may also be able to use security treaty between France and where your employer is based, if different.
What is interesting is that the DTAs set out where you are to be taxed. If your stay in France is to be for a period of less than 183 days in a tax or calendar year, then the income tax that you will be liable to pay will be that in your home country where you are normally tax resident. On the other hand, if your stay exceeds this duration then you will contribute to French taxes from the start of the assignment.
Of equal or perhaps greater interest is that you may opt to pay your social charges back at home. To do this your employer can apply for a Social Security Certificate A1 which then exempts you from social security contributions in France. Generally, an A1 is issued for 12 months and may be extended for a period not exceeding 24 months.
Personal Services Company (PSC)
EU law does not permit discrimination against a company from another Member State. This fundamental right means that you may, if you wish, use your own limited company that is not French (although it may be French), to work through while you contract in France.
This right comes with obligations to respect the laws in France relating to social security, employment law, income tax, VAT, and corporation tax, as well as the company and personal registrations that are required in France when one lives or works there.
However, should you not comply with the law, the authorities will consider your PSC usage as very aggressive tax avoidance.
Despite its popularity, France is still sufficiently different from the UK that contractors winning work in the country should seek professional advice to both set up and run their French contracting business.
Link Global Management are perfectly placed to handle your France contractor accounting. Get in touch with us to assist you structure your work arrangements with confidence using our internationally renowned accounting solutions.
Contracting in France is similar to other European Countries. If you are curious, you can find out more about legislation and traditions in Germany, Belgium and the Netherlands here.