Payroll Services in Holland: Contractors Guide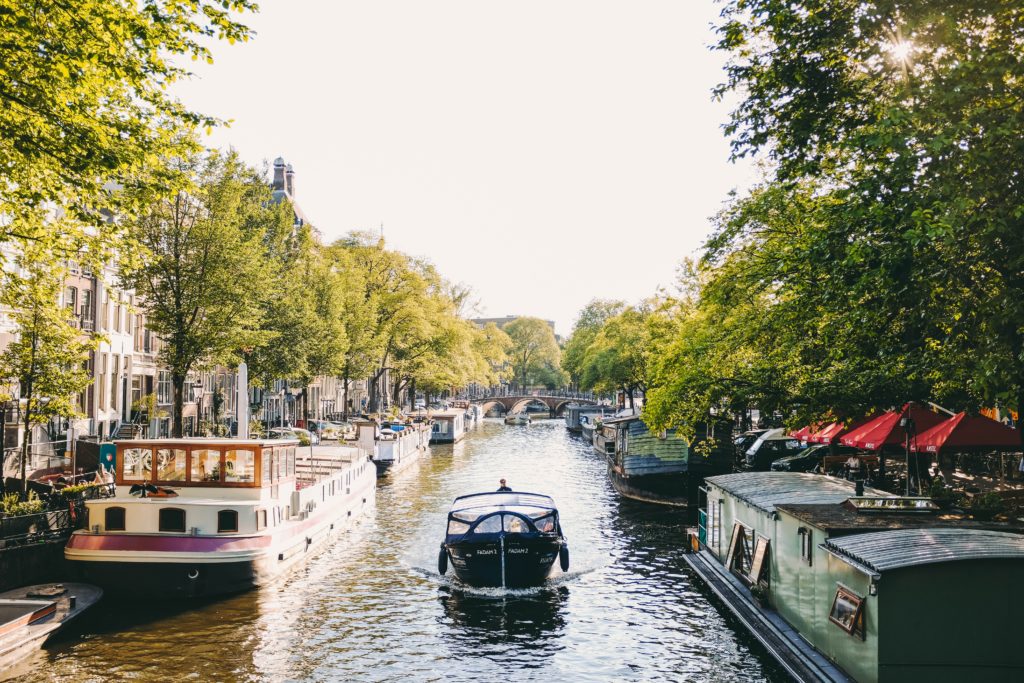 Holland is one of the most popular contract locations in Europe. The Dutch Contracting market has been virtually immune from the effects of the global economic downturn, and the market is always buoyant.
The Netherlands has a central role as the 'Gateway to Europe', with the port of Rotterdam, Europe's largest port and fourth largest worldwide, and Amsterdam Schiphol Airport, a major European airfreight and passenger hub. It has a vibrant IT contract market, particularly in the banking and insurance sectors.
Our Expertise
Our local knowledge and expertise can help you navigate through the system. The Dutch system of taxation and social security is complex and rather strict, and rates of tax and social security to be paid can be high.
The most important points to consider while contracting in the Netherlands:
As an EU/EEA citizen you can, for the most part, contract in Holland without the need for a work permit
Contracting in Holland must be an employed structure unless you have a Netherlands Ltd Company
Taxation in the Netherlands is strict, and it's essential to remember the 30% ruling. The 30% reimbursement ruling (better known as the 30% ruling) is a tax advantage for highly skilled migrants moving to the Netherlands for a specific employment role. When the necessary conditions are met, the employer can grant a tax free allowance equivalent to 30% of the gross salary subject to Dutch payroll tax. It could sound complicated but is very simple once you know it.
Registration
All citizens must register with their local town hall office upon entry into the Netherlands if they plan on staying in the country for more than, on average, 4 months (this period can change from city to city).
Citizens of the EU/EEA who wish to stay in the Netherlands for more than 3 months must also register with the Immigration and Naturalisation Department (IND).  The department will stamp your passport as proof that you have registered and the stamp is then valid throughout your passport.
With these registrations done, there is a choice to be made based on your contract duration and intentions: between a SoFi number and a BSN number. These numbers fulfil the same function (in many ways they can be considered equivalent to a UK National Insurance number) but differ in the implications that they entail.
Self-Employment Registration in the Netherlands
If this is the right type of engagement for you (please note there are very strict rules in the Netherlands regarding self-employment). You must choose a unique name or trade name for your business and have it registered with the Dutch Chamber of Commerce (Kamer van Koophandel or KvK). To book an appointment, you must first complete a registration form.
Most freelancers and sole traders opt for an unincorporated business structure and are typically referred to as ZZP'ers (zelfstandige zonder personeel or self-employed without staff).
Once your registration is approved, you will be given a company registration number, which you must use on all invoices and business correspondence. You can also get your VAT number (locally referred to as BTW) when completing the business registration; your tax registration with the Dutch Tax Authorities must also be completed at this point.
Health Insurance and Social Security Benefits
As a general rule, every person living and working in the Netherlands must contribute to the Dutch social security system. This will be done through the local payroll, and your Link contact will be able to provide you with more details.
Health insurance is also compulsory, but this is not covered under the social security system so you will need to also look into taking out Dutch public health insurance separately – this must be done within four months of arriving in the country. Health insurance covers most healthcare services from GPs and hospitals and health insurance companies (there are more than 150 private and public companies) have to offer the same basic policy to everyone. Have a chat with Link to discuss this matter and find out more about the health insurance company they work with.
Taxation in the Netherlands
The Dutch tax year is the calendar year, and tax returns must be filed by April 1st of the following year. Tax rates are banded between 33% and 52% dependant on income, but this is tempered by the 30% ruling.  There is an expatriate scheme that allows foreign employees to be paid a tax-free allowance of up to 30% of the gross salary provided specific criteria are met.
Allowable expenses for self-employed people
Depending on the circumstances, investment allowance, tax-deferred retirement reserve, self-employed persons' allowance and allowance for research and development work may apply before taxes. Costs such as telephone, internet, mobile phone, business software, transport (taxi, train, plane etc.) and hotel, insurance premiums and training courses, are generally fully deductible. Entertainment expenses are only partially deductible.
The experts at Link Global Management are always happy to help, providing detailed advice and guidance through the process. Contact us on our website.
It is worth mentioning that legislation for contracting in Holland is similar to the other European countries. Here you can read our guide to contracting in Germany and Belgium.